Twitter Marketing Best Tips
How to use Twitter for Marketing
Here is 6 some our Twitter Marketing Best Tips for Bloggers and Website Owners. Bloggers often develop a habit of creating content of 500 to 700 words quite easily. However, when it comes to making texts of 140 characters for promoting site on Twitter, you may find it quite challenging. Twitter i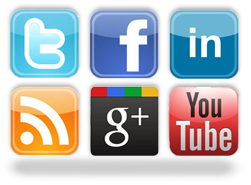 s undoubtedly one of the best social networking platforms for promoting a blog. However, an error on your part can cause you to lose your existing and potential visitors and reputation.
Twitter Marketing Best Tips
Here are some tips on how you can effectively make use of Twitter for marketing your blog:
1. Check for spelling and grammar
Since you are only limited to 140 characters, you need to be selective in the words that you use. You should not make spelling or grammatical errors. Make use of the right abbreviations.
2. Do not criticize
Your sole intention of using Twitter should only be to popularize your blog. You should not insult or leave bad remarks about anyone as it can be very detrimental for you and may become a cause for your followers to stay away from you. Your tweets should never hurt the sentiments of anyone.
3. Tweet about your Posts
Twitter is a wonderful medium for promoting your blog. So, you should make sure you provide as much information about your site as you can through your tweets. You can place the link of your blog post in your tweet and this can effectively make many of your followers to visit your site to read your post.
4. Promote products
One of the secrets about Twitter is that your influential tweets can help in making good money. Hence, you can effectively use Twitter to promote your products and increase your sales by attracting new customers. However, when you make tweets, you should make sure you remain unbiased; else you may lose credibility and trust of your followers.
5. Stay away from posting irrelevant stuff
Your followers will always want to see what is the latest post that you have added on your site or what is the recent thing that is happening in your industry. They will not care about your personal comments on political issues or other things that are irrelevant to them.
6. Avoid making factual errors
Before posting your tweets, make sure you go through them 2 or 3 times to see whether your tweet contains any factual error. A factual error can wash out all your efforts that you put in building your site.