Local Business Website Design
[contact-form-7 id="5268″ title="Blog Form Request Quote"]

Our WordPress Website Installation. Local Business WordPress Design! WordPress is one of the easiest applications out there to manage. It will provide simple and friendly interface for you to manage, edit and revise content on your website. WordPress is used by millions users worldwide and proven to be number one preference of all website owners. Create Website Service offers free tutorials and paid memberships to learn in details how to use WordPress. 

Hosting for WordPress Website Design. Every professional website requires two most important things for successful start: hosting and domain name. Price ranges on hosting due to storage and capability of your website. Standard hosting 100 GB storage ($9.09/mo) is for 5 to 20 page website with content and images. This type of hosting is excellent for websites that are not planning to upload HD videos on their website. If you are planning to have a basic website to describe your business or services then WordPress Starter plan with Standard Hosting Plan is your best option.

Local Small Business WordPress. WordPress Starter /  Basic is a good option to have one domain name. Multiple domain names that are pointing at one website is available for WordPress Starter Premium Plan. If your company can be spelled in multiple ways then it is a great idea to purchase all domain names that could be spelled or misspelled by your website visitors. Get your Local Business WordPress Design Today! One domain name is $14.99 / year. This price is not included in website design cost. We assuming you already have domain name and hosting. If you don't have domain name and hosting then we offer you a great deal at the bottom for to purchase Domain and Hosting Today. You can order any domain name as long as it will be available and not taken by anyone already. We offer any type of domain name:  .com .net .org .co .mobile .club and many other unique domain names.

Basic WordPress Website Design. We offer you to build 3 basic website pages such as "Home, Services, About Us, Contact Us, Locations". We build 5 pages only for WordPress Starter Basic Plan. If you would like to have additional 1 page or 2 pages we charge $75 per additional page under WordPress Starter Basic Plan. If you would like to have more pages 5 to 10 pages we would recommend you to go with WordPress Starter Premium Plan. 5 Pages include contact form, content, images and slideshow, up to 10 videos and  5 items for sale. 

Google Analytics & Statistics. We offer to install Google Analytics Code in order to improve your ranking on Google and allow you to track down your visitors. With Google Analytics you will be able to log in to your Google Account and get statistics on how many visitors your website generates daily, weekly, monthly, yearly. This amazing tool from Google required additional coding knowledge to install it on your website. However it will be included for your website for no extra cost on any package.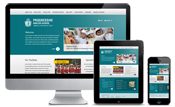 Website Design & Development. We offer up to 150 professional structures for your website. There is a  difference of our website structures and other themes out there. Our website structure provides outstanding benefit for your business. Most website themes are pre-made and in some cases wordpress themes can't be modified, changed or improved in CSS3. Our unique website structures are fully customized and will be changed or improved in any possible way for your satisfaction. 

Professional Website Design. The more pages you have on your website the more professional your website will appear. Besides professional outlook you will automatically improve your SEO ranking with many Search Engines such as Google, Yahoo, Bing, MSN, Ask and AOL. The more pages you have the more keywords you can rank for on any of the search engines. If you choose to order WordPress Starter Premium Plan we will build you 5 to 7 pages and then we charge $75 for additional page above this limit of 7 pages.

Search Engine Optimization. We offer 7 to 10 Page SEO for WordPress Starter Premium. SEO stands for Search Engine Optimization and allows search engine to display your website under certain keywords that are used on your website. We provide basic SEO for 7 to 10 pages. It is important to have keywords in your content, images and coding such as meta keywords. It is important to optimize your website as soon as you build it. This way you will be able to advertise your services, business and products better and faster. Search Engine Optimization costs a lot once you choose to get SEO services on existing website. Therefore it is wise to include at least basic SEO once you just ordered to build a new website.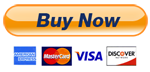 PayPal Buttons WordPress Website Installation. PayPal Buttons is a 3rd party service that offers website owners to place their buttons on website and receive payment for any items. It allows you to sell physical items such as: shirts, pens, collectibles, etc.. and digital items such as: music, download files, videos, images, digital books. Unlike any other shopping carts PayPal doesn't charge you monthly flat fee but it subtracts 6% per sale you make on any of your sales through PayPal buttons on your website. This option is excellent for someone that has only 5 to 15 items for sale and wouldn't like to pay monthly ($40 to $75) for a huge shopping cart that allows to list 1,000 to 10,000 items. If you offer small services such as decorations, events, repairs, you may have some additional items to sell online such as collectibles, shirts or books. PayPal is your best option to sell online and free yourself from monthly payment or any obligations to sell online.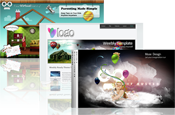 Google Adsense for WordPress. This future is optional and only if you choose to have it. Adsense is a Google Platform that allows bloggers or website owners to generate income monthly by placing Google's ads on their website. This option is excellent for bloggers, advertisers, leads, and anyone who would like their website to generate income. Website owners get paid 0.25 cents to $3.00 per every click their visitors make on website. There are millions of people generate income through Google Adsense and for most bloggers it is a primary income. We will set up Adsense on your website with your pub-id and will provide you with all the secrets and unique tips on how to get the most out of your Google Adsense.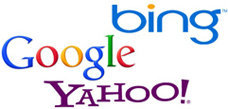 $100 Google Adwords Credit. We offer $100 credits for your advertisement on Google once you choose WordPress Starter Premium Plan. This $100 will be activated if you spend $75 for Google Advertisement. Invest $75 in Google Advertisement and receive $175 worth of advertisement. $175 will last up to 2-3 weeks depending on the amount of towns, zip codes and keywords you want your website to be displayed at the top of the Google Search Results.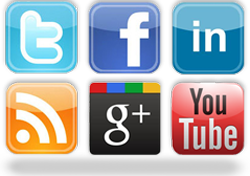 Connecting to Social Media. We will connect all social media accounts that you have for both plans Basic and Premium. But under Premium plan you will have additional options to display your recent Facebook posts on the side of your website page. With Premium plan besides buttons "like us on facebook" and "follow us on twitter" you will receive one of our best options "Share this Post on Facebook" and "Share this page on Twitter" and "Pin this Page/Image to Pinterest".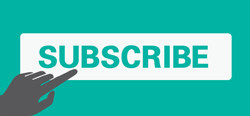 Subscribe to Emails. Let your clients to sign up on your website. Choose what your visitors have to fill out in order to be registered on your website. Get a small box on the side of every page or at the top to let your visitors subscribe their email address to your weekly newsletters and emails. Once they subscribe you automatically have their email and name on your database of clients. Any fields can be customized and you can collect not just emails and names but phone numbers and physical addresses.